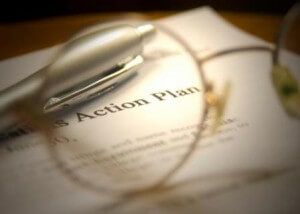 I'm often asked what exactly it is that a Business License Consultant does? Unfortunately, this is never a short answer–especially considering all the services the Taylor Consulting Group offers. Our services include, but are not limited to:
Corporation Establishment
Massage Therapy Licensing
General Business Licensing
Land-Use and Entitlement Services (Special-Use Permits, Development Waivers, and Zoning Matters)
Vehicle Registration Services
When someone is in the beginning stages of starting a new business, they usually have a lot of questions regarding licensing. This is the time when a small-business owner needs to make the call to us.
Here is a short list of some questions we ask business owners prior to our beginning work:
Does your business have a corporation in Nevada?
Do you have a partner in your business, or are you the sole owner of the proposed business?
Have you found a location for your proposed business? Is your new business located in the City of Las Vegas, Clark County, Henderson, North Las Vegas, or another jurisdiction?
What type of business are you planning to open? Example: restaurant, bar, convenience store, liquor store, etc.
Our goal at the Taylor Consulting Group is to assist small-business owners get ALL the licenses they need to open their doors. We work closely with our clients to minimize the difficulty that sometimes comes with starting a new business. We believe that business owners should not have to deal with the government bureaucracy, but instead should focus on making their business a success. Our associates have a combined 30 years of government and regulatory experience. It is our experience and relationships with local and state government that allows us to be so successful!
If you're planning to open a business in Nevada, please call the Taylor Consulting Group. We're your one stop shop for all Business Licensing needs.