Las Vegas Short Term Rental Permits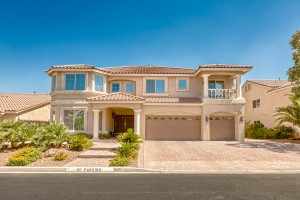 In June 2017, the Las Vegas City Council passed an ordinance to regulate Vacation Rentals and Short-Term Rental properties. This was a result of a many years long debate by the City Council on how to curb what's been referred to as "party houses." Mayor-Pro-Tem and City Councilwoman Lois Tarkanian was the brainchild behind this new ordinance. It was her passion and dedication to ensuring a good quality of life for Las Vegas neighborhoods; that lead to the passage of this new law.
While Las Vegas is well known for its tens of thousands of hotel rooms, there is a need for short-term rentals in Southern Nevada. As most know, Las Vegas hosts more conventions and events than any other American city; far surpassing any of the other convention destinations across the country. This means there are a wide variety of needs depending on what event is occurring in the city. For example, there are families that travel to Las Vegas from surrounding states and require certain amenities. The attraction for many of them to short-term rentals is the fact that they have all the comforts of home. Most of these properties have large kitchens, multiple bathrooms, plenty of living space, pools, and quite neighborhoods. If you're looking to escape the bright lights of the Las Vegas Strip, then a short-term rental is right up your ally.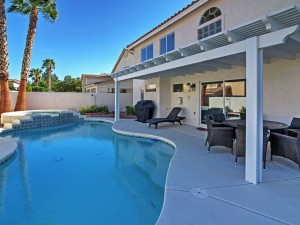 The new ordinance passed by the Las Vegas City Council requires the property owners of short-term rentals to apply for a special-use permit aka: "short term rental permit". This is a land-use permit that allows an owner to operate what's referred to as a commercial business in a residential zone. The application process requires the applicants to submit application forms, floor plans, site plans, and a justification letter; along with the requirement to appear before the Las Vegas Planning Commission and City Council. Many of the owners of these businesses are looking to local land-use consultants to facilitate the approval of these short term rental special-use permits. It can often be a daunting task for short-term and vacation rental owners to navigate this process. Experienced consultants know how the system works and can be a great resource for these business owners.
How to Get a Short-Term Rental Permit in Las Vegas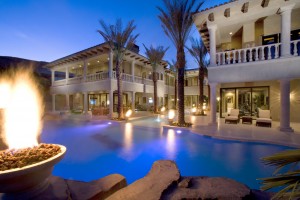 We believe the Taylor Consulting Group is your best choice for obtaining these special-use permits, short term rental permits. With over two decades of experience in the land-use and government affairs arena, our clients trust our work and expertise. Our ability to streamline the application process, allows business owners the peace of mind they deserve. The fact that we submit all application documents on their behalf, represent them before City Staff, the Planning Commission and City Council gives our clients peace of mind. The Taylor Consulting Group prides ourselves on delivering excellent customer service and always striving for successful results.