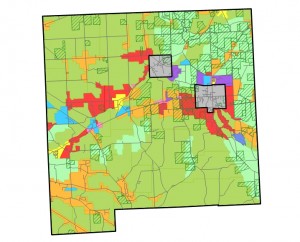 Land Use & Entitlement Services
Land-Use and Entitlement issues in the Greater Las Vegas area can sometimes be complex and cumbersome. Often, business owners are faced with entitlement hurdles they must complete before opening the doors to their new business. We help our clients by providing them with expert land-use consulting services. Our experience in the land-use arena allows our clients to be properly informed before making crucial decisions regarding their businesses.
With over 15 years of experience working with local government agencies, we bring a proven track record of success. Zoning and Planning information is important to know when seeking to develop a piece of land or change its current use. The Taylor Consulting Group regularly works with local governments to obtain Special Use Permits, Zoning Changes, Waivers of Development Standards, Variances, and related Entitlement matters.
If you are looking to build on a vacant piece of land or start a new business on an already developed piece of property–TCG is the only call you need to make. We partner with local Engineering Firms, Architects, and General Contractors to bring you the best team to complete any development project.
"Mr. Taylor and his associates at the Taylor Consulting Group were extremely effective in obtaining my Special-Use Permit. I would recommend TCG to anyone looking for assistance dealing with local government."
Eric Brown
Vitruvian Properties, LLC
–
–
–