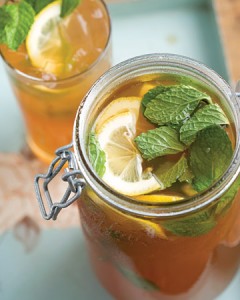 I must confess that I'm a coffee drinker, but it doesn't mean I haven't noticed the tea trend working its way into my local Starbuck's. Several times a week I find myself stopping into my local Starbuck's to order a simple black-coffee. In recent months, instead of me looking around and seeing mocha's, cappuccino's, and latté's in hand–it's tea.
In this article I read in BusinessWeek written by Leslie Patton, there are some interesting observations regarding the tea-trend. Patton remarks that Starbuck's has even taken the word "coffee" our of its name.
My observation is that if someone is looking to start a new small-business, a Tea Room may not be a bad way to go. The reality is that if you can find a good location, keep overhead low, and watch operating costs–this may be a great way to begin a career as an entrepreneur!
Click this link to read the story: Tea Is Hot, from Trendy Teahouses to Starbucks, by Leslie Patton