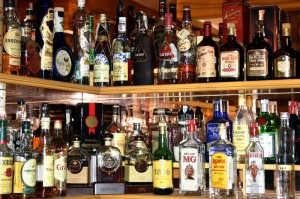 Having a Liquor License in Las Vegas can be like holding a piece of gold! While many sectors of the nations economy have been in decline, the Liquor Sales Industry has been booming!
Everyone from wine makers to breweries are basking in the surge of Liquor Sales! It seems that when the economy is tanking many Americans turn to their favorite spirit of choice. In Las Vegas, we have seen a sharp increase in Liquor Sales throughout local establishments. Whether it's a Liquor Store, Tavern, Restaurant, Convenience Store, or Supper Club–Liquor Sales are up!
If you're thinking of starting a new business, I believe that now is the perfect time to get into the Las Vegas market. Currently the City of Las Vegas has a huge inventory of Commercial Real Estate. Property owners have discounted their square footage rates and most are willing to make a deal. Now more than ever, the art of negotiation is certainly in favor of the start-up entrepreneur.
I talk to individuals all the time who have had thoughts of starting their own business for many years. Often I find the reason for them not pursuing their dreams of business ownership is start-up costs. When you consider that the licensing fees alone can run somewhere between $2,500.00 and $10,000.00…you can see how this could scare some folks off!
During the past few years, I have found ways to save business owners money when it comes to starting a new business. As it relates to Liquor Licensing, some fees are standard and not for negotiation–however, I'm able to minimize start-up costs by finding ways to consolidate licensing services.
If you're interested in starting your own business, give me a call today and I'll provide you with a FREE CONSULTATION. Don't let your dreams sit on the back burner any longer–NOW IS THE TIME TO OWN YOUR OWN BUSINESS!
Call the Taylor Consulting Group today at: 702.280.6175 or e-mail your questions to: [email protected]