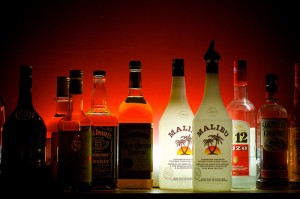 Getting your Liquor License if your opening a Restaurant, Liquor Store, Convenience Store, or Catering Company is one of the most important Licenses you'll get in Las Vegas.
You can get a liquor license in Las Vegas.
The process for getting a Liquor License in Las Vegas varies on what jurisdiction your business is located. The Liquor License Application process differs between the cities of North Las Vegas, City of Las Vegas, Henderson, and Clark County. In addition, the fees for licensure vary depending again on what jurisdiction your seeking to obtain a license in.
Once you determine your jurisdiction, the first step should be to find a Licensing Specialist (Consultant) in Las Vegas that can help expedite the application process. You will need to provide all of your personal information to your Consultant so they can provide it to law enforcement authorities. All "Privileged" and "Regulatory" Licenses require you to go through a background investigation. A Liquor License is considered a "Privileged" License and therefore you must go through a suitability investigation with local law enforcement.
The average time it takes to get a Liquor License is somewhere between 90 – 120 days. However, it does vary again depending on the jurisdiction. Local elected boards such as the Las Vegas City Council and the Clark County Commission have final authority when it comes to granting a License. This again, is a good reason why you should hire a Liquor License Consultant (us) to handle your application–since they know and understand the licensing process, it makes obtaining your license quicker and easier.
FREE CONSULTATION:
For a free consultation and 'How To' Packet – fill out the form below…
[contact-form 1 "Contact form 1"]