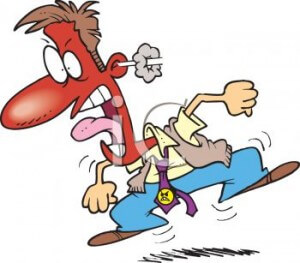 It goes without saying that Small Business Owners are the backbone of the United States Economy. However, it seems that government often forgets how vital small business is to the future of our local communities. There isn't one day that goes by without me shaking my head at some of the unbelievable hurdles my clients have to go through in order to open a new business.
Just to offer you some interesting facts about small business that I researched on SBA.GOV

Small Business:
Represents 99.7 percent of all employer firms.
Employ just over half of all private sector employees.
Pay 44 percent of total U.S. private payroll.
Have generated 64 percent of net new jobs over the past 15 years.
Create more than half of the non-farm private gross domestic product (GDP).
Hire 40 percent of high tech workers (such as scientists, engineers, and computer programmers).
Are 52 percent home-based and 2 percent franchises.
Made up 97.3 percent of all identified exporters and produced 30.2 percent of the known export value in FY 2007.
Produce 13 times more patents per employee than large patenting firms; these patents are twice as likely as large firm patents to be among the one percent most cited.
Alright, now that I have bored you with statistics and numbers let me get into the meat and potatoes of my point. With small business being such an integral part of our job market and local economy (I'm specifically talking about Las Vegas, Nevada), why isn't local government trying to find ways to spur economic growth by offering incentives to entrepreneurs looking to start a new business?
I'm not saying that we don't have elected officials who have offered great ideas when it comes to reforming the way government interacts with small business. What I am saying is that currently nothing substantive has come to fruition, and I hear from my clients on a daily basis that they are concerned with the complexities of opening a new business in Las Vegas.
In case you're not aware, the licensing process in Southern Nevada can be very complicated. First, you have to determine what jurisdiction your business is located in, i.e., City of Las Vegas, Clark County, North Las Vegas, Henderson, etc. Then you have to figure out if you need any entitlement work (special-use permit, zone change, variance, general plan amendment, waivers, etc.) done prior to submitting a business license application. I could go on and on and on about all the preliminary work that needs to be done prior to even applying for a business license, but I think you get my point.
So, I offer a solution that some in our local government have already touched on. We need to offer INCENTIVES! Currently, in some of our municipalities it costs tens of thousands of dollars to obtain a Liquor License. For example, in the City of Las Vegas a "Tavern License" will run you about $75,000.00–a pretty serious chunk of change! In defense of the City, they did offer a moratorium on licensing fees in parts of the downtown area. My thought is that the City of Las Vegas should place this moratorium on fees across the entire city for the next 12 months–this would encourage small business owners to invest in the City and hire thousands of our currently unemployed citizens. In turn, this would inject some new and much needed tax revenue into our local governments that are currently seeing a drastic dip in their general funds.
Next, I would consolidate the business licensing services in Southern Nevada so business owners would only have to go to one place for licensure. Currently, if you have a franchisee that wants to open lets say 3 locations–they could conceivably have to apply to 3 separate governments (Henderson, City of Las Vegas, Clark County) in order to get these locations licensed. Each of these municipalities has different requirements for licensure, different fee structures, and separate waiting times.
Finally, I would setup a single website that potential new business owners could go to in order to apply for their licenses. This site would link to the required forms provided by the State of Nevada, Southern Nevada Health District, Local Governments, Department of Taxation, County Clerks Office, etc. A one stop shop for business licensing needs would streamline the process and again encourage economic growth.
In these challenging and tough economic times, we must find ways to encourage entrepreneurs to start new businesses. Offering incentives, no matter what they are will help to get businesses open and our citizens back to work. Nevada ranks 10th in the nation as a great place to start a business–lets capitalize on that, move up the list, and lure those new businesses to our state. If we all work together we can have a positive effect on economic growth, diversification, and employment in Nevada. It only takes one good idea to spark a new culture that fosters small business growth. I can only hope that soon we see government offering the needed incentives to entice thousands of small business owners to setup shop in the Great State of Nevada!