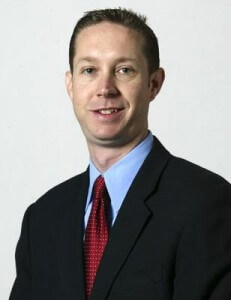 One of the most common questions I get from clients is related to the different application processes among our many municipalities. Yes, MANY municipalities—I refer to the five cities that make up the Greater Las Vegas Area.
These are the five:
City of Las Vegas, Clark County, Henderson, City of North Las Vegas, and Boulder City.
As you can see, this rocks the minds of many business owners from out-of-state! Most of the time the shock and awe comes when a business owner looks to open multiple locations in the Las Vegas Valley. In some cases for example, the difference between the costs of a start-up business can be determined simply by what side of the street you're on.
Since most of my work surrounds obtaining regulated licenses for my clients, I will use the Liquor License process to make my point. Let's say you want to open a bar/pub in the City of Las Vegas—keep in mind I'm talking about the City where we have a Mayor and City Council. The cost for a Tavern/Bar license in the City is $75K. Contrast that to applying for the same license in Clark County—the governing board in Clark County is the County Commission. In the County, you can expect to pay between $1K – $3K in licensing fees.
So, why the stark difference between the two governing bodies? The short answer is that since these are two separate government entities, with two very different cultures, it has been difficult for them to come together. One of the interesting differences when it comes to Liquor Licensing is that in the City of Las Vegas, your license is actually an asset. In the County, if you were to sell your business the license would go away. In contrast, if you were to sell your business in the City—you can sell your license with the business.  As you can see, these are two very different approaches to licensing that often confuse folks coming to Las Vegas from other states.
To complicate things even more, there is the North Las Vegas City Council, the Henderson City Council, and the Boulder City Council—all of which have different application processes. This is why my job as a Licensing Consultant can be very exhausting—there is so much to know about each of the municipalities in Las Vegas. In addition, you have to be familiar with the elected officials in each of these cities.
The rewarding part of my job is assisting businesses owners work through the red-tape. Our goal at the Taylor Consulting Group is to deliver fast, accurate, and friendly service to our clients. We know that time means money, so we work to expedite the process whenever possible. Since laws, ordinances, and codes are constantly changing it is our job to stay on top of those happenings. Keeping our clients informed of all regulatory matters is what truly sets us apart.